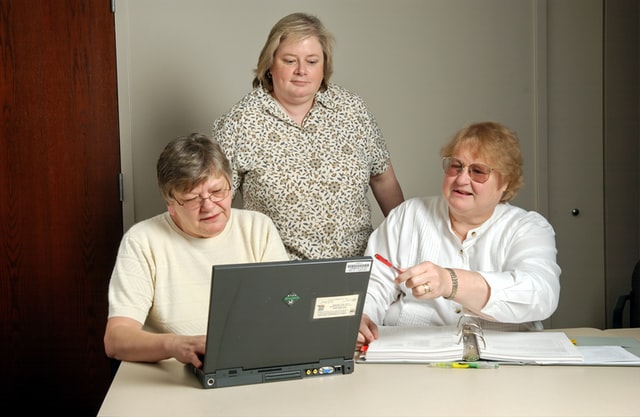 For those just starting with computers, tablets, and smart phones, we offer one on one tutoring in basic functions such as email, messaging, web browsing and searching, social media, video chat services such as Zoom and Skype, online commerce, etc. Get online and comfortable in cyberspace!
Tutoring is tailored to each student's needs and devices. We ask our students to bring their devices with them.
Links We Like!
Cyber Monday: 6 Tips for Safer Online Shopping
AARP has a great collection of articles on scams and frauds, including many that come via technology:
Protect yourself from online misinformation – NPR article
Senior Planet by AARP has some great introductory resources for seniors new to technology. They also have a telephone hotline for tech questions.
Vermont Maturity has a great article with links to resources for digital literacy – how to detect fake news and propaganda online.
Poytner has a FREE online course with Joan Lunden, Lester Holt, Hari Sreenivasan, and Christiane Amanpour on how to spot misinformation online.
The Federal Trade Commission has a guide to identifying phishing scams.
Using the Internet Safely by the Dummies Guide folks.